For the first time, JCDecaux Transport installs in the Hong Kong metro an Alioscopy 42″ screen (Tsim Sha Tsui station) for a Tissot campaign, led by the agency Maxus.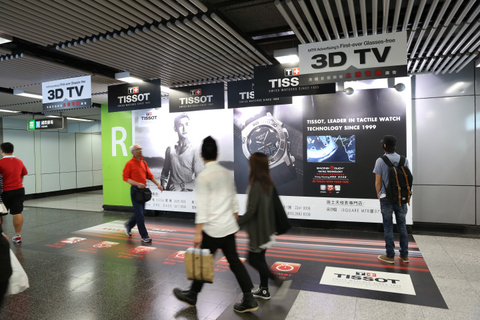 The new smart ad space is one of the many brainchildren of MTR Advertising's annual "Innovate" Festival that runs from September to November.
Targeting to promote Innovative Zones at high-traffic MTR stations including Causeway Bay, Central, Hong Kong, Tsim Sha Tsui, Mong Kok and Tseung Kwan O, the theme of the new campaigns are based on interactivity and engagement using the latest mobile and interactivity technology.